Posted by: AC9breaker May 10 2006, 12:18 PM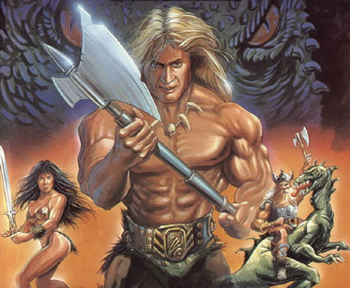 Sega has announced that it is reviving the classical Arcade/Genesis hit on Next Gen Consoles, 360 and PS3. You may remeber the title as a multiplayer beat em up, left to right action game. You could choose from a scantily dressed chick, an angry dwarf, and a Conan the barbarian impersonator. Players could occasionally ride giant fire breathing beasts mowing down enemies till the fateful encouter with the S&M inspired bosses.
Sega seems to have other plans though since they will do a, "complete re-imagining of the story." The game has a solid formula and I can't imagine it being anything less but great. But the future is always filled with uncertainties, who knows what will happen! I'm just excited to hear this game gaining new life.
Posted by: Crushinator May 10 2006, 07:47 PM
They'd better just keep those purple bird beak thingies you could ride. That was my favorite part of the game.