Printable Version of Topic
Apocalypse Tribe HQ _ The Lounge _ LETS PSU HAHAHA
Posted by: Retehi Jan 25 2010, 08:15 PM
Games free to play at the end of the month before they deep six the servers. I paid no mind to it, unless it was something that lingered in your guys' minds. What's everyone's thoughts on it anyway?

inb4 JACKEL, MERCS 4 HIRE $$$$$$$$$$$$$


Posted by: AC9breaker Jan 25 2010, 08:47 PM
I might be down for this. Just to heck out my CHar and see if any of my shop stuff sold.

Posted by: Vitamin D Jan 25 2010, 10:56 PM
Wait, free? If I don't have to pay anything then yeah, I'd be down to get a few kicks in haha.

Posted by: Retehi Jan 25 2010, 11:18 PM
Yep, free indeed. Here's the gist from the site:

------------------

The schedule is as follows:

• January 29th 2010: MAG+ event begins for PC/PS2 and Xbox 360 servers.

• January 29th 2010: No new PC/PS2 PSU subscriptions will be available for purchase.

• January 29th 2010: Free play for PC/PS2 PSU begins. No more billing cycles will take place on or after this date.

• March 31st 2010: PC/PS2 servers / service closure, the PlayStation2 and PC versions of Phantasy Star Universe online play will not be available after this date, however, please continue to enjoy the Single Player version of the game. (LOL)

To clarify, anyone who has had a valid PC/PS2 account (and has not been banned) will be able to play during this period.

------------------

I don't wanna go through the trouble of installing again, and torrenting AoTI, but if we brow beat each other enough, it might be amusing.

Posted by: Scan_Man Jan 26 2010, 12:01 AM
I'm definitely game. Though misplaced my Ambition disc.

Posted by: Retehi Jan 26 2010, 08:10 PM
Good note is I remember Ambitions is stand alone, no need to install the first game.

Bad note is I can't find a working torrent anymore. Least one with more than 1 dang seeder.

Posted by: Scan_Man Jan 26 2010, 08:17 PM
Yeah I checked that option too. Same results. Though I imagine once the word spreads that the game will be free for a couple months we might start seeing more seeders.

Posted by: Retehi Jan 29 2010, 09:32 PM
HAHA my characters are STILL there: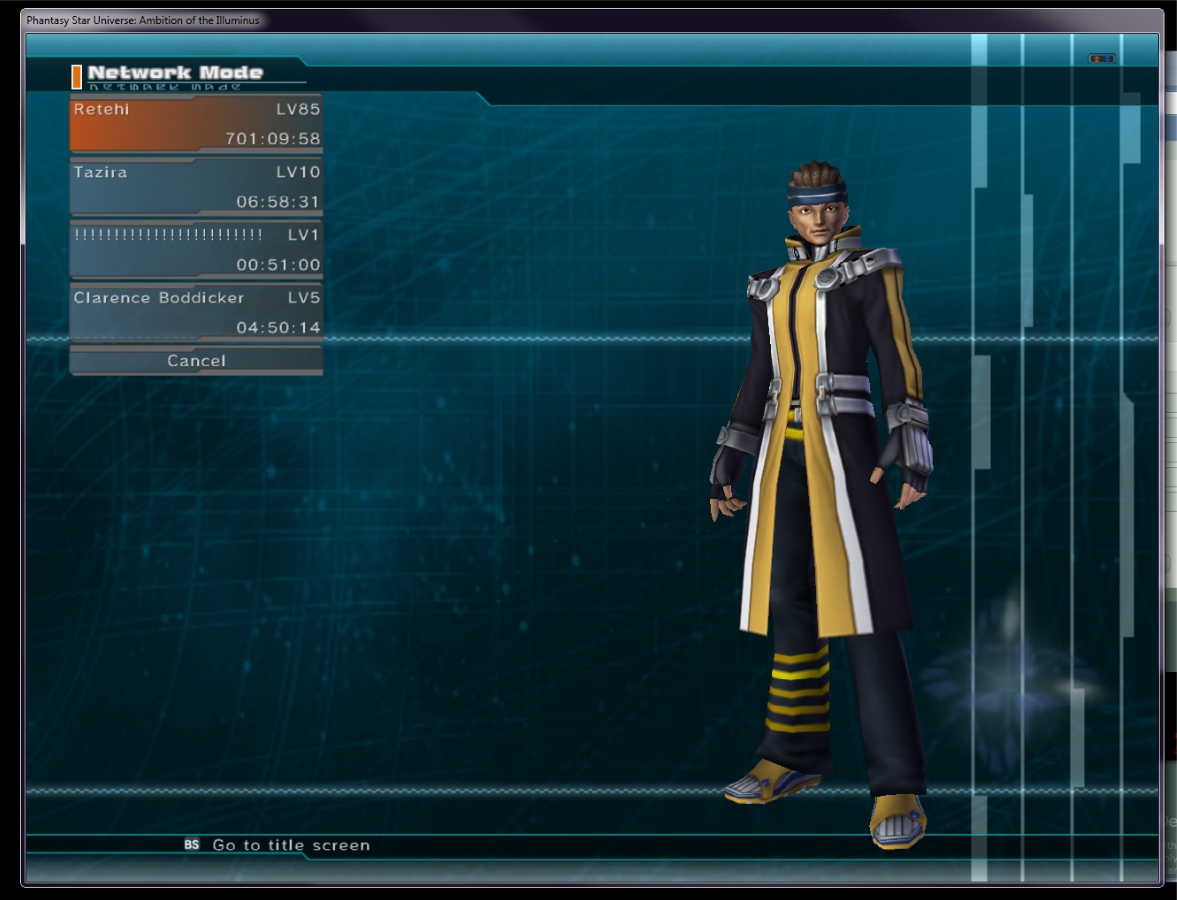 If you need a working torrent link Dave, I'll send a PM, or for anyone else interested still.

Posted by: Scan_Man Jan 30 2010, 05:02 PM
Hell yeah. I would like the torrent link.

Posted by: Scan_Man Jan 31 2010, 10:16 PM
Sweet! So what time you guys want to do this?

Posted by: Retehi Feb 2 2010, 11:00 PM
No real event planned, we'll probably just be randomly about (Everyone's doing the event, but I'm wandering around looking for missions I never did.) Though when I'm done messing around with Gunmaster, I'm uninstalling the game, it's been making my computer do some weird stuff.

I did play the event mission with AC, it was loads of fun.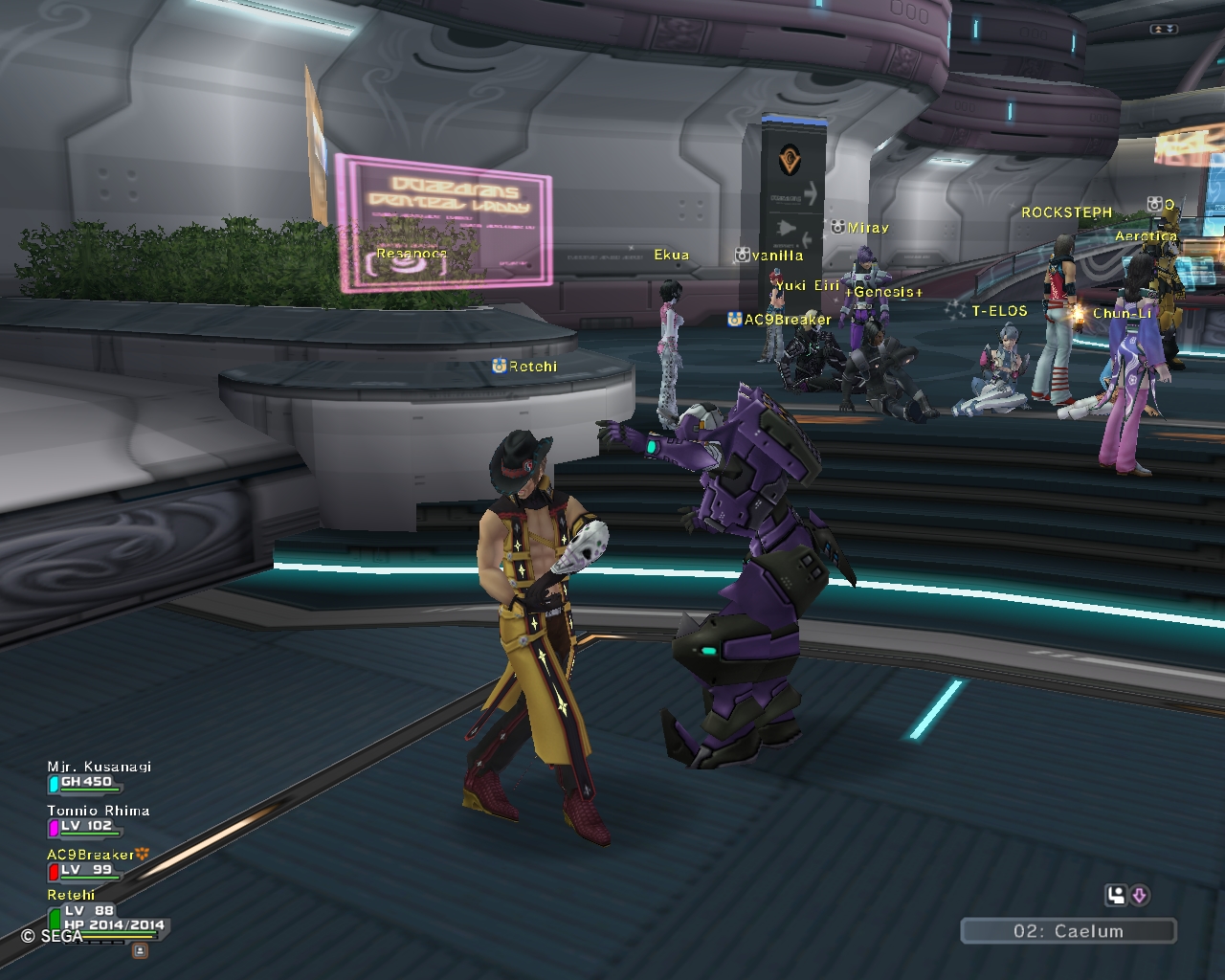 Posted by: Vitamin D Feb 3 2010, 04:29 PM
I'm down for whenever, I'll just hop on at night and see who's around haha. Got a level 90 character and a level 136 character. IT'S TIME TO SLAY THE DRAGON.

Powered by Invision Power Board (http://www.invisionboard.com)
© Invision Power Services (http://www.invisionpower.com)