Friday evening Bryn and I went to Gamestop looking for something new to play. I spotted Matrix Online for $20 and it included a free month trial. The price was right so I picked up a copy and figured twenty bucks was worth a month of gameplay. We are both huge fans of the first movie and the Animatrix so this was worth a look. I made a character and had a look around the city. It is a pretty cool game, notwithstanding a slightly poor performance on my aging machine.
This game feels like a cross between City of Heroes and Anarchy Online. A bit hard to figure out the upgrades and abilities but plays very fast, and easy to jump into the action. Bryn wanted to join in on the fun so we went back and picked up another copy.
Jacking in to the Matrix.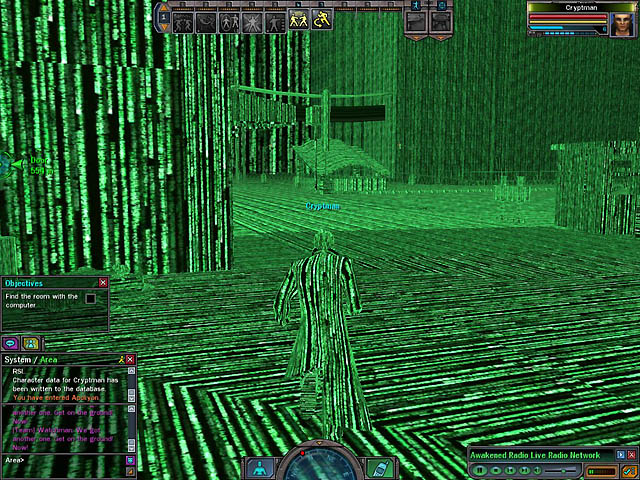 Residual Self Images.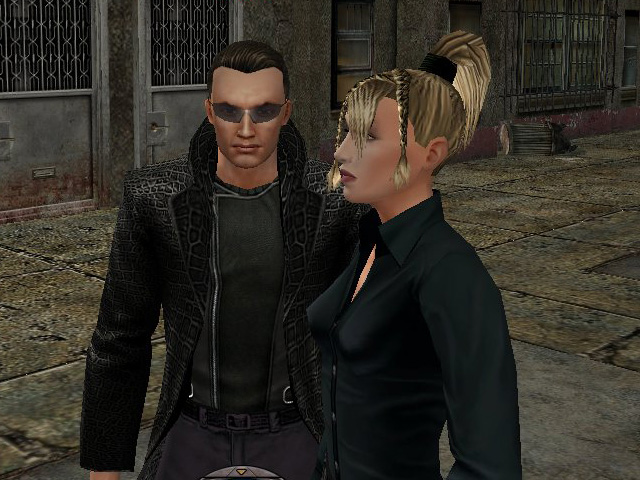 Knock knock motherf#ckers!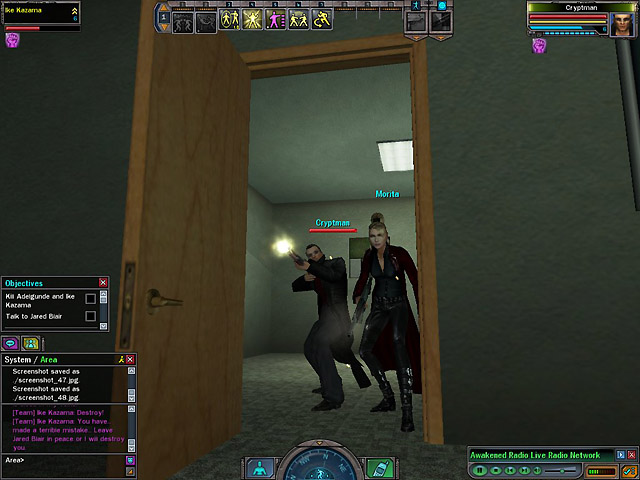 Let's rock!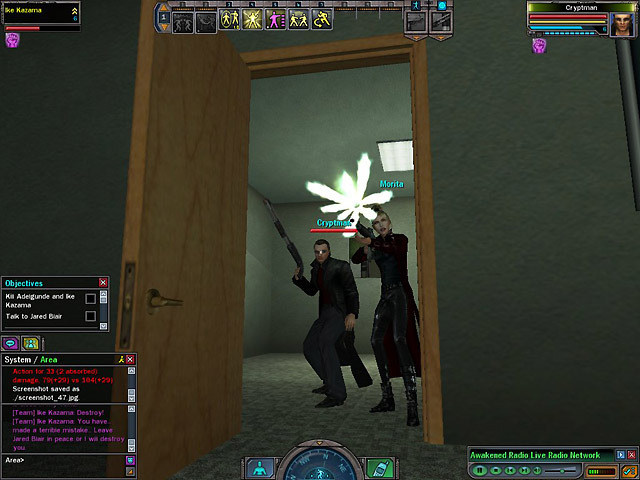 Giving the office a fresh coat of bullet holes.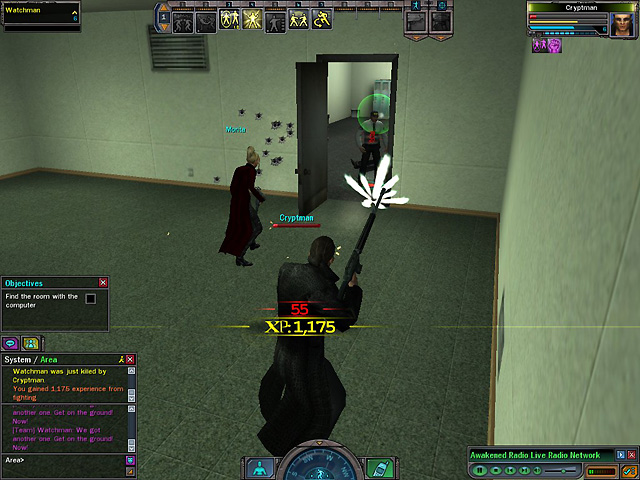 exp and ejecting shells.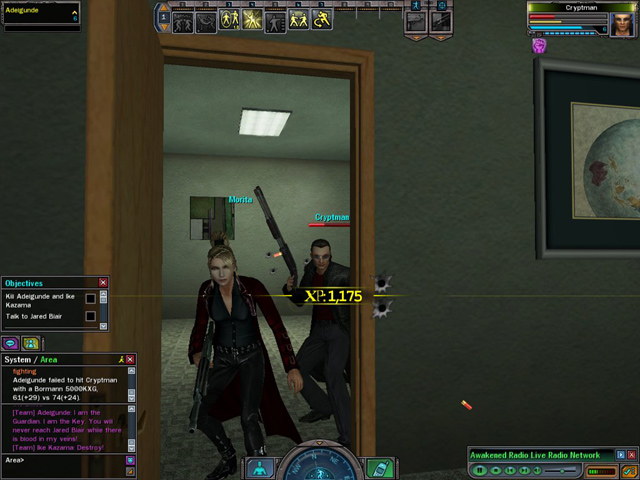 Crushing Zion loyalists with our Hacker Code and Simulacrum.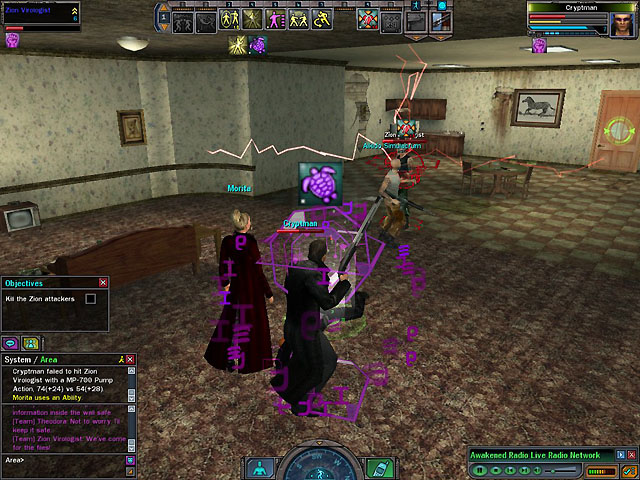 Gettin' down after the battle at a nearby club.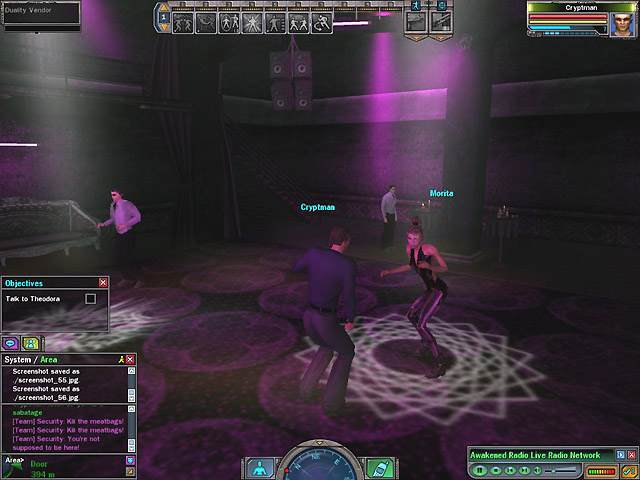 You notice the radio tuner in the lower right corner? You can tune into any streaming broadcast or your own music library in game. The official station of the game has live DJ's who are in game when they broadcast and give updates on any pvp action, parties, or movie character appearances throughout the city. I'll have to set up AT Radio with a .asx file before I can access it with the in game tuner.
Matrix Online also comes with AIM built into the interface. You can contact anyone in or out of the game, and people who don't have the game can contact you while you are playing, kind of like Xfire.
Pretty fun game for what we paid. I am not sure if we'll take it beyond the month trial, we'll see how it pans out. For now we'll be fighting on the Merovingion side, terminating Zionists and Machinists.