Just a reminder that the
Sin Ciy DVD
is being released tomorrow. If you haven't seen this yet I highly recommend renting this if not purchasing. This is by far the most exact translation of a comic book yet. The visual style of Frank Miller's pulp noir masterpiece is perfectly conveyed to the cinema format by Robert Rodriguez.
Sin City is being released with 5 different covers, one featuring the movie poster and these: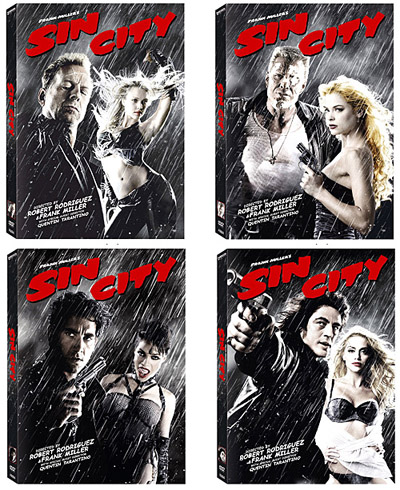 I think we'll get Marv and Goldie.