I just wanted to put the AT Sig's I've made here as a gallery of sorts. Some of you haven't seen some of these and I wanted to share them.

This is the one I use on other boards currently.





This was made to go with an applet that simulates a water ripple efffect on mouseover.





This is used with the third skin on this board, I may use it as a sig.





The main logo here resized to sig standards.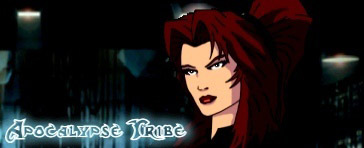 One of the few times I use an actual drawing, rather than rendering in photoshop. The image of Bryn was drawn and scanned then colored with a basic paint program. The background is from a royalty free cgi site.
The one I use below was done 100% in Photoshop and is all original.