Information is still coming in and I'm trying to get everything sorted out. Big surprise from nintendo, Wii will run with Opera browser, will be on 24/7. I'm not sure on the details, I'll edit this post as sift through all the info.
Here are some things that where preseneted and I'll try to expand on them all as I get more info.
* Nintendo Wii
* Nintendo DS
*
Zelda Gameplay
*
Starfox DS
(link to video and screenshots)
* Diddy Kong Racing DS
* ExciteTruck
* Mario Galaxy
*
Mario Basketball
* 100 plus 2006 Nintendo DS Games coming out
* 16 Million DS's Sold
*
Red Steel
* Metroid Prime 3: Corruption
* Final Fantasy III
* Final Fantasy Crystal Chronicles 2
* Table Tennis
* Trackmeet Meet game
* Baseball game
* 4th Quarter Wii
* Dragonball Z
* Sonic WindFire
* Fire Emblem Wii
* Tony Hawk Downhill Jam
* Sengoku Action
* Disaster Day
* Cars
* Spongebob
*
Phantom Hourglass
* Rayman 4
* Madden 2007
* One Piece
* Golf
* SD Gundam
* Project Hammer
* Zelda controls
* Rumble pack, Speaker in controller and Mic
* Two different Zelda versions, Wii and GCN
* Yoshi's Island 2
* Wario Ware Wii
* Mario VS DK: March of the Minis
* Wii uses Opera Browser
* Faster loading times
* WiiConnect24, system is always on...even when its off allowing downloads automatticly
* Wii Sports
* There will be approximetly 25 games available on day 1.
Here is a link to the official
Nintendo Wii
page with the trailer that was shown at E3 with actual game footage. I don't know about you guys but looking at the games in action has me plenty excited. more news to come. Also, just specualtion but Nintendo has more to say tomorrow and may finally announce price and release date. Stay tuned!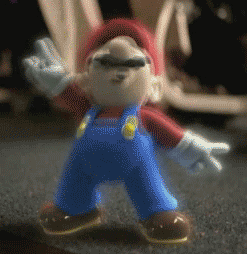 Edit: It seems as though the Wiiconnect24 feature will be more akin to how Animal Crossing is. You go to sleep wake up and there is new content. Developers may have created a new level or weapon that users can download. Also Animal Crossing wasn't showcased but it has been confirmed for Nintendo Wii.
Edit:
Nintendo has also released a shell for the controler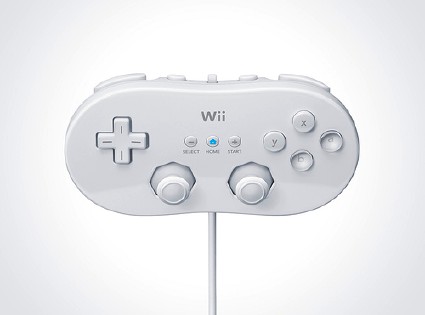 Nintendo made no mention of the controller shell at today's media briefing, but hopefully we'll learn more when the E3 show floor opens tomorrow.