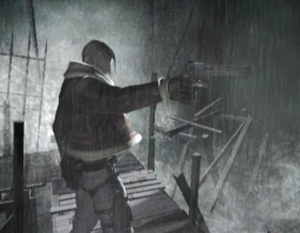 Euro Gamer has reported that,
Capcom has confirmed an exclusive Resident Evil title for the Nintendo Wii that will take advantage of the Wii's revolutionary controller. With all the success of Resident Evil 4 on Gamecube, Capcom is definetly showing alot more love to Nintendo this time around.
No release date or details on where in the franchises history this instalment will take place in have been disclosed so far, but given the recent news that the developers are still figuring out new concepts and graphics engines for Resident Evil 5 on PS3 and Xbox 360, it's possible you won't have to wait quite as long for evil to take up residence in your Wii. Possibly before Resident Evil 5.