I'm just gonna guess every single person here has heard of this by now, if not,
http://www.apple.com/trailers/paramount/11808/medium.html
Anyway I thought I'd share this, someone posted it on another forum, saying he got it off Ain't It Cool or whatever. Saved it to AT so I wouldn't leech his photobucket, a picture of the possible monster no one knows squat about yet (I'm guessing fanart, but pretty nifty still):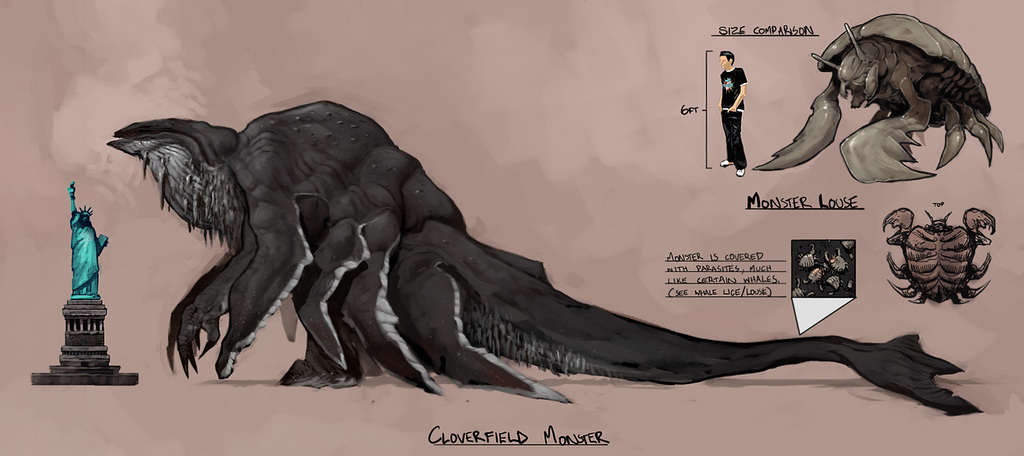 You guys are probably tired of all the speculation, and all that stuff, but I think it's a fun mystery, I love creative marketing like this. It sure as hell has me excited to see it, haha.
There was supposed to be a new trailer out today with Resident Evil, but I didn't go to watch.