Just saw this on PSOW, possibly the biggest news since PSU was first announced.
-------
A brand new title in the Phantasy Star series was just announced by SEGA.
Entitled Phantasy Star ZERO, this will be the series' first outing on the Nintendo DS. ZERO is said to be a completely new game, though it will borrow heavily from the Phantasy Star Online series. This new title will feature a single-player story mode as well as multi-player online through Nintendo Wi-Fi Connection and local area networks (both up to four players). Multi modes will allow for communication through visual chat, which allows players to draw their own artwork or write their own text for their teammates to see.
Keeping in touch with its apparent predecessor, Phantasy Star ZERO will have the return of many race/job combos from Phantasy Star Online. This includes ones such as RAcast, FOmarl, HUmar and HUcaseal, but a few newcomers have also been revealed like the HUnewm and HUmarl. Furthermore, this new title will feature many new areas and lobbies to explore. Three such areas include the Glacea Ravine, Riou Snowfields and the Ozett Swamp. Information is a bit scarce on this new title, but we can expect to see more details in the coming months, as ZERO is slated for a Japanese release this winter.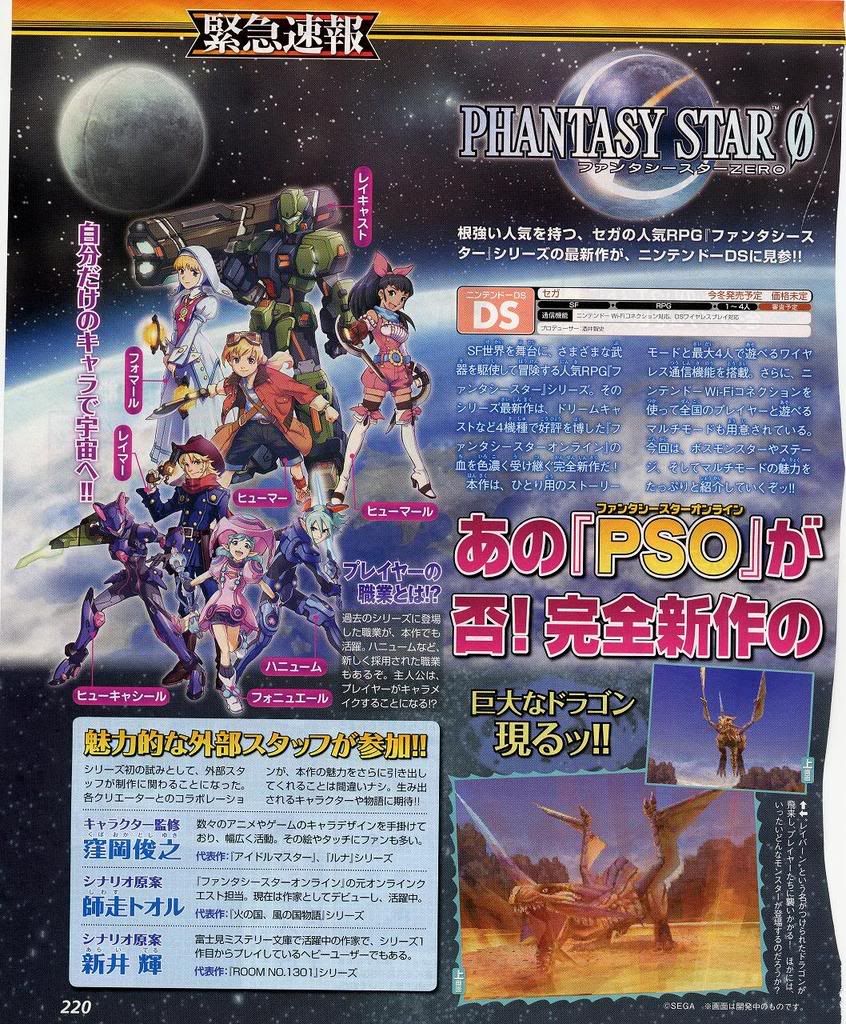 -------
I hate to say it but this looks pretty interesting, I guess this is what ST has been working on the last year instead of another PSU expansion. Hopefully it comes to America!