I spent pretty much all day yesterday working on this pic and finished it up this afternoon. It's my first attempt at capturing a specific emotion... I'd say I did ok.

Everything in this pic is original work except for the imported yellowboze .gif and the Cave 1 backdrop. (fear my r33t screen-capture bg. ;p) The scene depicted could probably use a little explanation, so here goes:
The character is Mute's RAmarl, Nikita. It's a little known fact that her status as a Ranger in the Hunter's Guild is merely a smoke screen... in truth, she is an agent employed by a devious organization known as the Sickle & Hammer. (Black Paper's got
nothin'
on these guys. =/) Nikita is ruthlessly efficient, having never failed a mission. So when her superiors gave her an assassination assignment, they had no reason to doubt her success. But this time, the target was someone she had grown very close to. (I'll let you all guess who it was ;p)
Will Love or Duty win this conflict?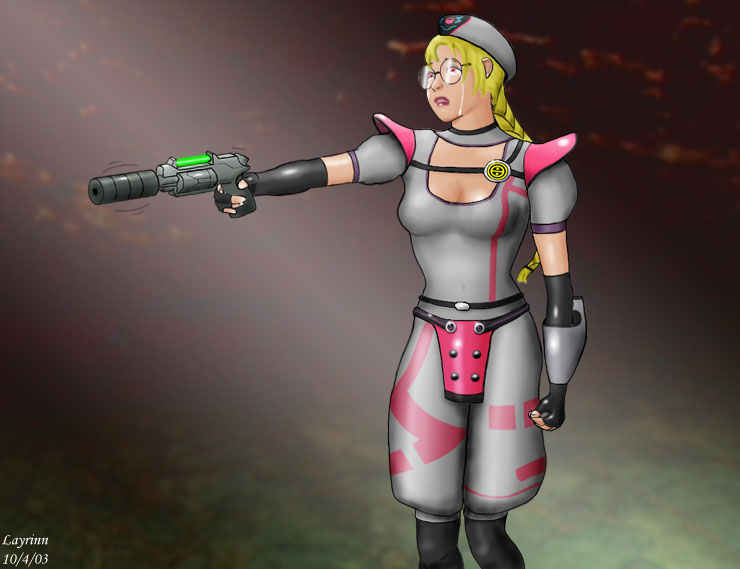 Click here for the full-sized image.